PETS
PET AND C.BALANCE PET DEVICES
For Happier, More Content and Healthier Pets!


Whole Body-Mind Wellness and Well-Being through NASA research backed PEMF therapy!
The RedHealth PET device is designed specifically for the needs of pets, such as dogs and cats, and boosts their body's natural self-healing and self-regulation for:
Relaxation, Enhanced Sense of Purpose, Enjoying Life Without Fear or Panic/Loss of Control

Toxic Effects (Stress and Fatigue) of EMF (e-smog)

Overall Energy, Balance and Well-Being
Reduced Stress and Anxiety

Reduced Fears - Different Types - Fear of Unknown, Fear of Others
PET contains an array of automated background programs that run in a 7-day cycle with day 7 being a rest day. These programs contain many different targeted frequencies and emotional 'flow' elements. Each day of the cycle is unique and programs are rotated for a variety of optimally-timed and targeted wellness support.
Designed to be worn 24/7 or close to their body, to support the pet's optimum well-being and balance every day and night.

Features one user-activated boost program of CALM for 15 mins of calming support for short term, acute needs. Can be repeated as often or consecutively as needed at the press of a button.

PET is environmentally sealed including the USB port providing a strong water resistant case that can withstand being submerged in up to 3 feet of water for 1 minute. It is made with a tough, high-impact resistant case.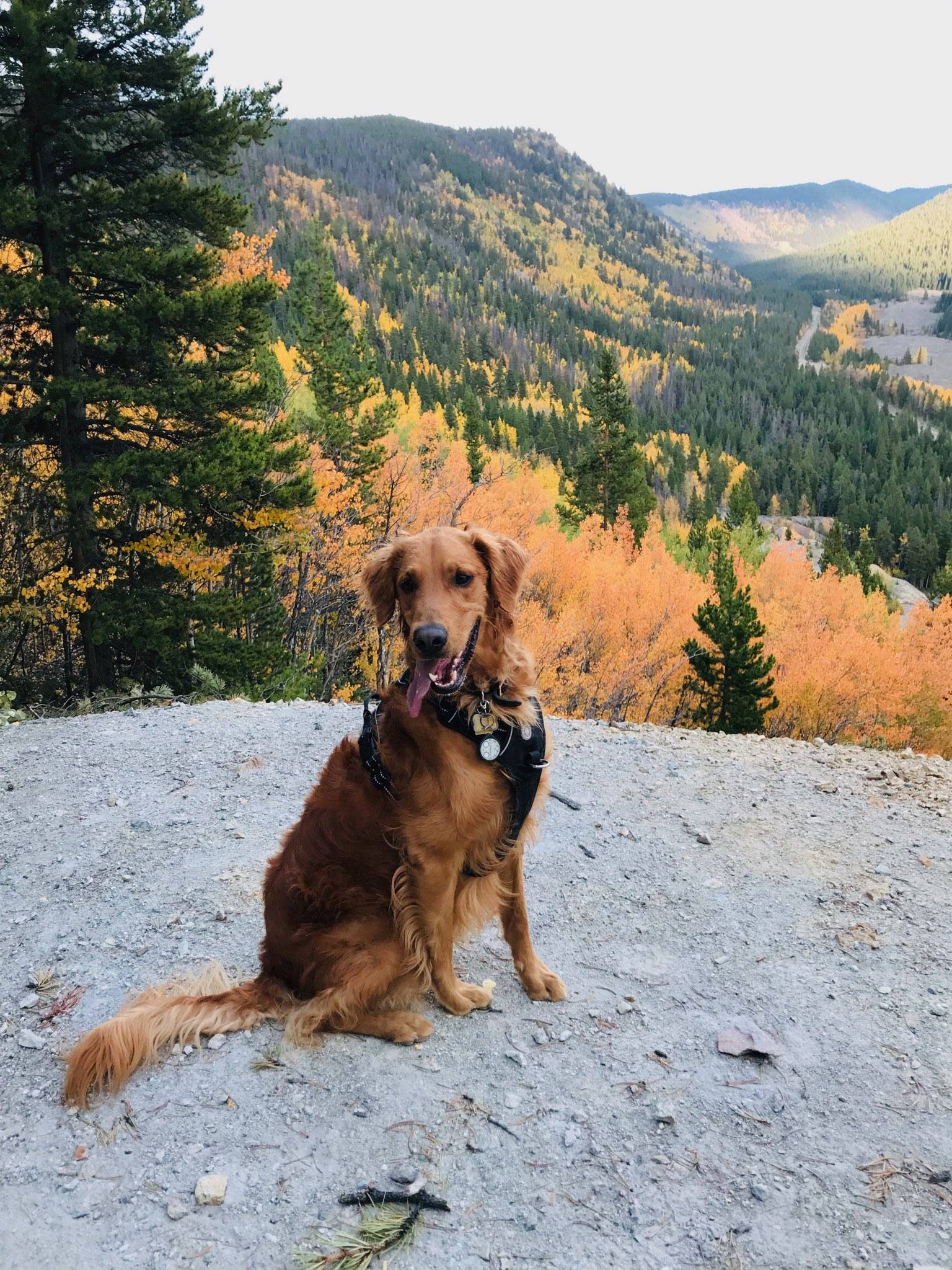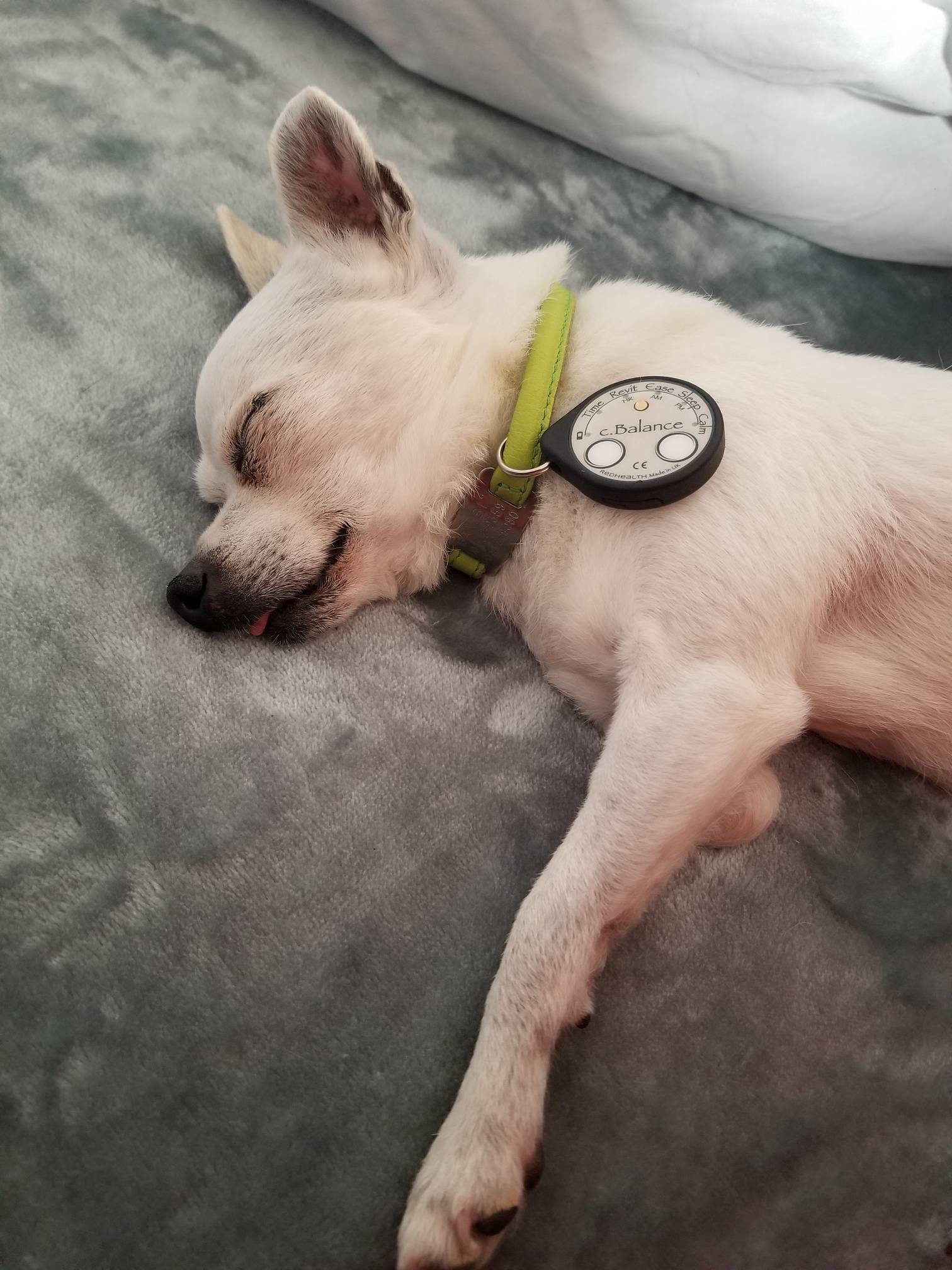 The c.Balance PET device offers broader and deeper support for pets than the PET device. It features the same 24/7, whole mind-body wellness and well-being support as the human 1-Button c.Balance devices to include the 7-Day Automatic Programs as well as the Personalized Programs, attuned to the animal by the Personalization function. It is highly water and impact resistant, just like the PET device, and features a rechargeable battery that with average use needs charging once monthly.

The c.Balance PET offers many primary benefits to help with>
Balanced Circadian Rhythms - 24/7 Body Clock - Chinese Meridians - Sleep/Wake Cycles

Improved Emotional Balance

Reduced Pain & Inflammation


Reduce Toxic effects of EMF (e-Smog), Enviromental Toxins and Travel


Earthing - Reestablishing connection with the Earths' Fields including (Schumann Waves)


Brain Wave Balance - Alpha, Beta, Delta, Theta Waves

The c.Balance PET is a 2-button device. The only differences between the 1-Button human and the 2-Button PET c.Balance devices are:

- 4, rather than 8 manual, user-activated boost programs of Calm, Sleep, Ease, and Revitalize
- One 'Auto' Intensity Level (rather than low, medium, high or auto options). Auto intensity automatically sets the ideal average intensity level per program and alternates between Low, Medium and High.
- All operations are manual on the c.Balance 2-button device, using the 2 buttons on the front of the device, rather than using the RedHealth App, on the c.Balance 1-button device.
- The 7-Day automatic background programs are running at pre-scheduled times throughout the day and night but the user cannot view this information. You'll always know the device is working fine though as the central yellow light flashes on and off, once every minute, to let the user know the device is operational. This device information is all behind the scenes on the c.Balance 2-button device.


c.Balance 2-Button
Features Video
(Note that the c.Balance PET comes with a heavy duty mounting ring