Circadian Balance PEMF Wearable
A Master Tool for Daily Preventative Wellness
Reduce Stress, Sleep Well, and Feel Better Every Day!
24/7 Automatic, Self-Healing
and Self-Regulation

Support For:
Balanced Circadian Rhythms - 24/7 Body Clock - Chinese Meridians - Sleep and Wake Cycles

Decreased Stress and Anxiety

Improved Emotional Balance

Reduced Pain & Inflammation


Resilience Against Toxic Effects of EMF (e-Smog), Environmental toxins, and Travel


Earthing - Re-establishing connection with the Earths' Fields including (Schumann Waves)


Brain Wave Balance - Alpha, Beta, Delta, and Theta Waves

Immune Strength and Resilience

Optimized Metabolic & Glandular Function


"This device is like getting acupuncture all day without paying every hour!"
Elizabeth Freeman | Verified Customer
c.Balance Benefits and Features Video
In this short 4-min video Debbie Hart will dive into some of the amazing benefits offered by the c.Balance


"I purchased your c.Balance about 6 weeks ago and it has totally changed my life. It has impacted every area of my life. I am absolutely shocked at how much I needed this in my life. I have struggled with Chronic Fibromyalgia pain for over 8 years and other problems for over 20 years. They have all corrected themselves. I no longer have any Fibromyalgia symptoms, I can work 8-10 hours days without any pain or fatigue. I now am sleeping through the nights for the first time in 17 years since I had my four children. It has helped with my anxiety and overall mental wellbeing. I forgot to charge it and was without it for 2 days and boy did I notice the difference. I am so thankful that I came across this and now have this in my life."


~Laura Burgoyne | Verified Customer
How Does the c.Balance Work?
Click on the 9 TABS below to explore all the features of the c.Balance device and COMPARE!
c.Balance (Circadian Balance) Features
Our most comprehensive c.Balance Device for Whole Mind-Body Balance.

This remarkable device utilizes PEMF (Pulsed Electromagnetic Field) and quantum resonant energy technology. It runs automatically, 24/7 with optimally-timed and targeted programs.
The c.Balance is designed to boost the body's energy system and all it's biological rhythms, in turn, allowing for natural optimization of energy levels, stress reduction, immunity, toxic effects of EMF (e-smog), environmental toxins and travel, pain and inflammation, trauma and general well-being.
Features full circadian rhythm, 24/7 Chinese Meridian/Body Clock support and a unique 'personalization' that scans the user's energy system and calibrates and attunes the device to the user for additional, customized energy support.Includes 'boosts' of Calm, Ease, Sleep, Revitalize, Inflammation, Tissue Rejuve, Shock and Travel for short-term, acute support needs.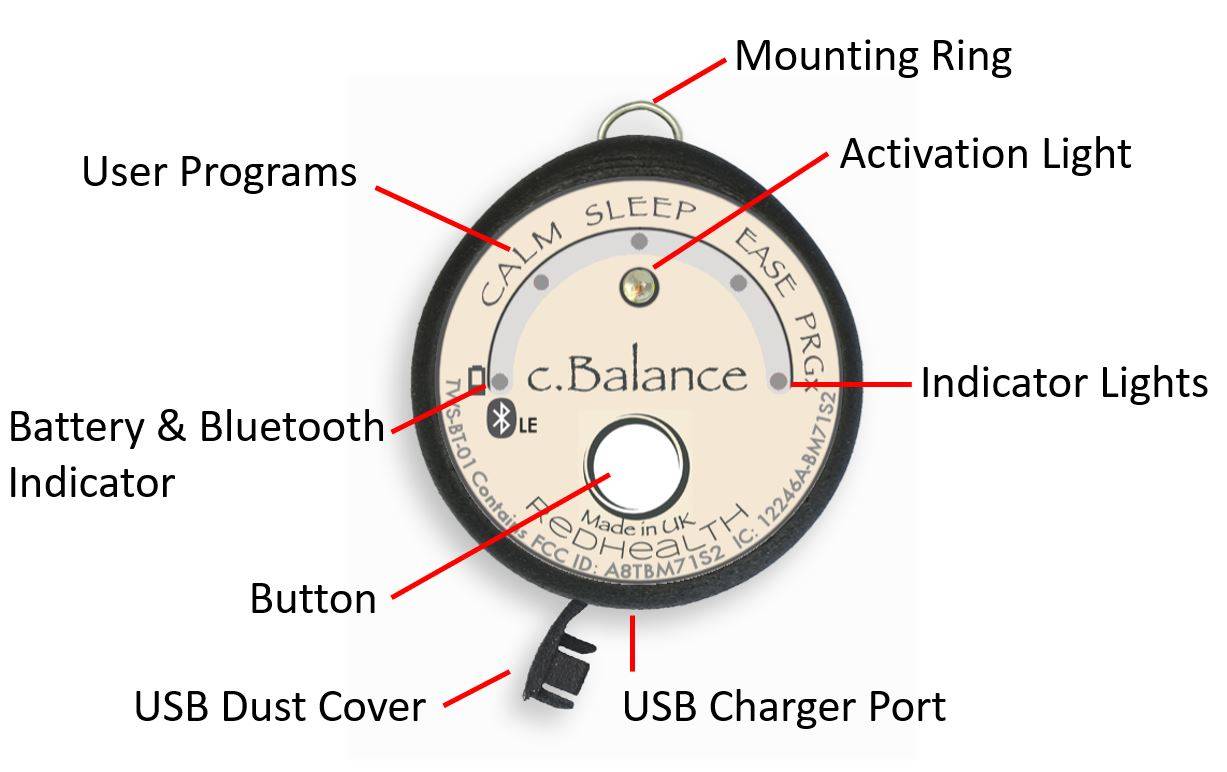 How do the c.Balance devices work?
RedHealth devices deliver natural and optimized energy patterns to our body utilizing PEMF (Pulsed Electromagnetic Fields) and Adaptive Resonance. Our bodies receive and resonate with those energy patterns and, in turn, learn to synchronize to them. This process allows for restoring balance in our energy systems and all the biological rhythms of our body and mind over time.

How can it help me?
The body's natural rhythms, regulated energetically by many energy patterns, involve constant regulation and adaptation in many areas including immunity, pain and inflammation, sleep quality, energy levels, stress reduction and more. These natural rhythms get imbalanced by stress, toxins, EMF (toxic electromagnetic fields), lack of sleep, trauma and other life events which then throw our health and well being off balance.

All the structures in our body, including our cells, organs, bones and tissues, even emotions, follow these rhythms and their innate energy patterns. These complex circadian rhythms are major governing factors in our wellness, and when in perfect balance, we are healthy and happy.
RedHealth Wear c.Balance devices support optimization of the body's energy patterns and their associated circadian rhythms when and where you need it most, allowing you to find optimum balance within your body and mind and enjoy your life more!
PEMF
(Pulsed Electromagnetic Fields)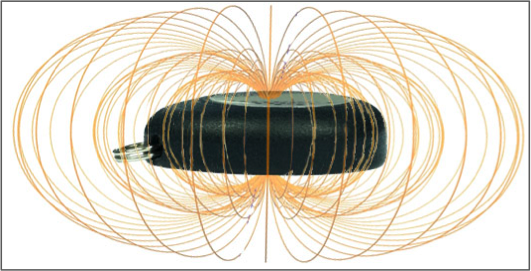 Pulsed Electro Magnetic Fields (PEMF) is a well-proven and natural approach using low frequency, short duration, low intensity magnetic pulses to stimulate body tissues.
PEMF has been shown to boost the body's abilities in:
Enhancing Emotional Balance

Improving Blood Oxygenation
Accelerating Wound Healing & Tissue Repair

Reducing the Stress and Fatigue from EMF (e-smog), Environmental Toxins, and Travel

Stimulating Stem Cells for Bone & Nerve Regrowth
PEMF supports many more conditions, some of which include optimization of foundation health systems of the body such as nervous, digestive and endocrine, and much more! Learn More>
Secondly, the Adaptive Resonant Energy technology of RedHealth devices is ground breaking and unique. It is used to bring targeted action to PEMF and enhance its potency and specific effects.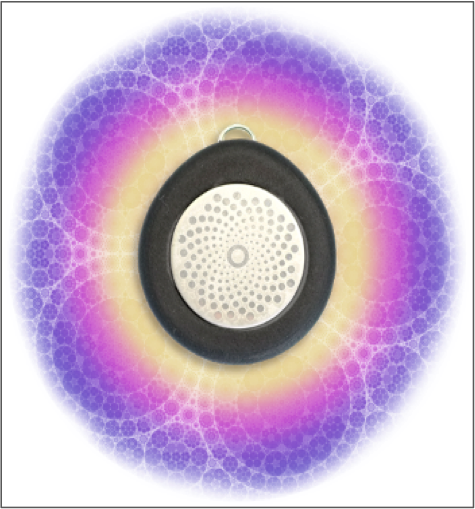 Adaptive Resonant Energy a set of proprietary magnetic energy patterns, innate and natural to the body which are inherently designed to:
Enhance the devices' PEMF actions

Increase overall depth, scope, and targeted actions of the device

Resonate with the energy patterns of the magnetic fields that surrounds all tissues in the body
These additional patterns of energy emitted from the RedHealth devices create a synergistic, unique effect unmatched in any other wearable PEMF device in the world! Learn More>
Level 1: Automatic Background Programs

Circadian Body Rhythms – 24/7 Chinese Meridian
Acupuncture Clock
Intelligent arrays of magnetic energy patterns that are optimally-timed and targeted throughout the day and night to comprehensively support all your Circadian Rhythms, 24/7 Chinese Body Clock-12 Main Meridians, Sleep-Wake Cycles, Stress, Earthing, Brainwave Balance, and EMF Protection!
Each day the body's activities go though a natural process of change and many of its rhythmical activities are tied into a 24-hour cycle. Many health conditions can arise when these natural daily rhythms are disturbed.
Built into the c.Balance device is a clock and by knowing the time the device determines which meridian should be most active and runs a program to aid this synchronization. Also, through the day the brain wave patterns alternate between Alpha (rest), Beta (active), Delta (deep sleep) and Theta (sleep).
At a general level in the morning the body reinvigorates itself ready for the day and at night it prepares for sleep. Using the built-in clock the frequency of the magnetic pulses are tuned and timed to correspond to these natural frequencies including Earthing and the Schumann frequency.
EMF (e-smog), Environmental Toxins and Travel cause energetic stress and fatigue. In our high-tech world we lose contact with the Earth and become ungrounded. Automatic Background Programs run in 7-day cycles to generally aid the body's innate mechanisms in supporting these states and optimum energetic balance and alignment.
Level 2: Personalized Scanning Technology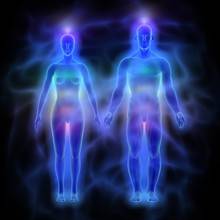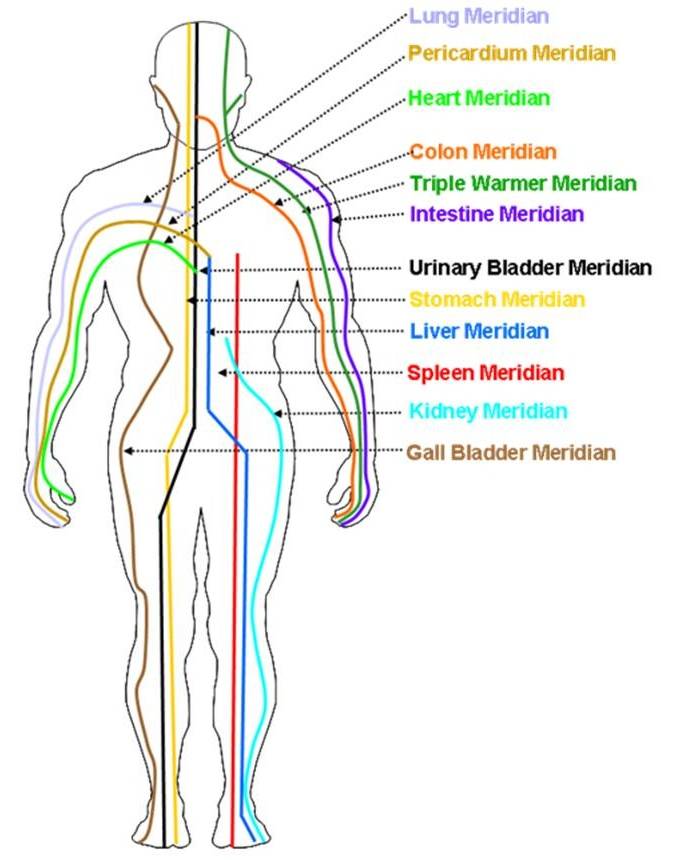 Main 12 Chinese Meridians within Energy System
In addition to the automatic 7-day scheduled programs and manual, user-activated boost programs, the c.Balance devices offer a personalized scan of the user's entire energy system, to include the 12 Main Chinese Meridians, Emotions, Organs, Energetic Immunity and Energetic Metabolism, and a calibration that determines the most impaired areas of the users energy system at that time. Additional customized programs are set up for 3-week, tiered, cycle of energy programs that are run in the order of the body's preferred sequence of healing.
Week 1: The first set of programs works on the highest level of energy support determined in the personalization.

Week 2: The second set of programs work a bit deeper in the energy system based on the personalization.

Week 3: The third set of programs work in the deepest areas of the body field as determined by the personalization.
This 3-week set of personalized energy programs will remain set for 21 days and is then automatically cleared. It runs in addition to the automatic 7-Day background programs of Level I Support.
The body changes over time and the device needs to be re-synchronized through the personalization process on a regular basis, with a maximum of 21 days in between. When the personalize settings are cleared, the device reverts back to the default background program settings. The personalization is activated by the touch of a button, takes less than a minute and tunes the device automatically once activated.

Designed to Boost the 24/7 Support of the Automatic and Personalized Programs!
Boosts can be used on acupressure points for added potency. Acupressure Chart provided in the c.Balance User Guide.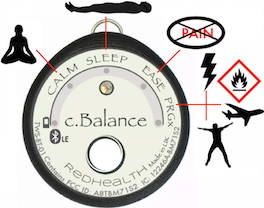 CALM – A 16-min program to support calming of the mind when stressed, agitated or anxious. Aids the body's innate mechanisms in aligning energy, calming stress, easing emotions, restoring peace to the mind, and supporting connective tissue.
SLEEP – A 16-min program for supporting the body's innate mechanisms in restoring natural sleep patterns where they have become disturbed. Support sleeps, the energy of love, cellular energy, and rejuvenation. Use before going to bed.
EASE – A 18-min program for supporting the body's innate mechanisms in easing pain, inflammation and regeneration of tissue where trauma has occurred. Supports connective tissue, cell energy, calming of stress, nerves, and overall energy. The effectiveness of this program has been demonstrated with many different types of pain and trauma damage.
REVIT (Revitalize) – A 14-min program for supporting the body's innate mechanisms in restoring energy levels, physical/mental/emotional, where they have become depleted. Supports overall energy, connective tissue, cell energy, general rejuvenation, trauma release, and reintegration of energy fields.
Additionally, within the user-activated boost programs, there is a PRGx customizable feature where the 4th boost program can changed anytime using the RedHealth USA App from the default 'Revitalize' that is automatically set at purchase, to 4 additional boost options.

These extra four boost programs on the c.Balance are for short-term, acute energetic support and feature:
TISSUE REJUVE - 8 minutes of programs to aid the body's innate mechanisms in supporting connective tissue, cell energy and rejuvenation, trauma release, and overall energy reintegration. Can be used over area requiring rejuvenation or can be used off body.
ACUTE EMOTIONAL SHOCK- 6 minutes of programs to aid the body's innate mechanisms in calming of emotional stress, stabilizing the mind, and bringing tranquility to the heart.
INFLAMMATION CALM - 8 minutes of programs to aid the body's innate mechanisms in supporting connective tissue, energizing, rejuvenating, and calming cells and tissue.
TRAVEL EASE - 10 minutes of programs to aid the body's innate mechanisms in calming stress and realigning and balancing energy fields which can be compromised from the stress and fatigue of travel including EMF protective support.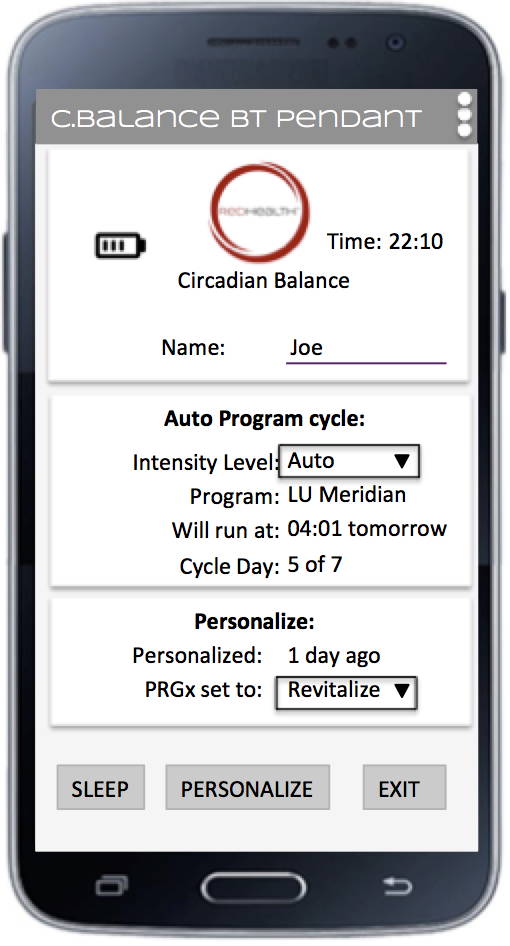 The BLE (Bluetooth Low Energy) is only activated for brief periods and only when the user chooses to update settings on the device.
Updating the device can include resetting the time, checking the battery level, changing the PRGx 4th variable boost program (Revitalize, Inflammation, Travel, Emotional Shock, Tissue Rejuv), setting the Intensity level (Low, Medium, High or Auto), or personalizing the device every 21 days. This alleviates any health concerns because the blue tooth technology is not active during the normal daily use of the device. The blue tooth connection is also automatically disconnected when the personalization process is activated by the user.

c.BalancePhone and Tablet Compatibility and BLE (Bluetooth Low Energy)
98% of all Apple iPhones and many Android phones are compatible with the c.Balance. All Apple iPhones from model 4s and later are compatible with BLE (Bluetooth Low Energy) technology. Any Android phone that supports BLE technology, not just Bluetooth technology, is compatible with the c.Balance.
Bluetooth Low Energy is supported on the following iPads:
*iPad 4th Generation and newer
*iPad Mini 2 and newer
*iPad Air 2 and newer
*iPad Pro and newer

Additionally, here are two links to help clarify whether your phone supports not just BLE (Bluetooth Low Energy) technology.
* Site for looking up phone specs: www.gsmarena.com
* App for detecting BLE on an Android phone "BLE Checker".
For Android phones, even if it supports Bluetooth​,​ it has to support BLE in order to work with the c.Balance 1-button device.
RedHealth c.Balance is priced at a fraction of traditional PEMF Systems PLUS you get whole mind-body benefits never available until now!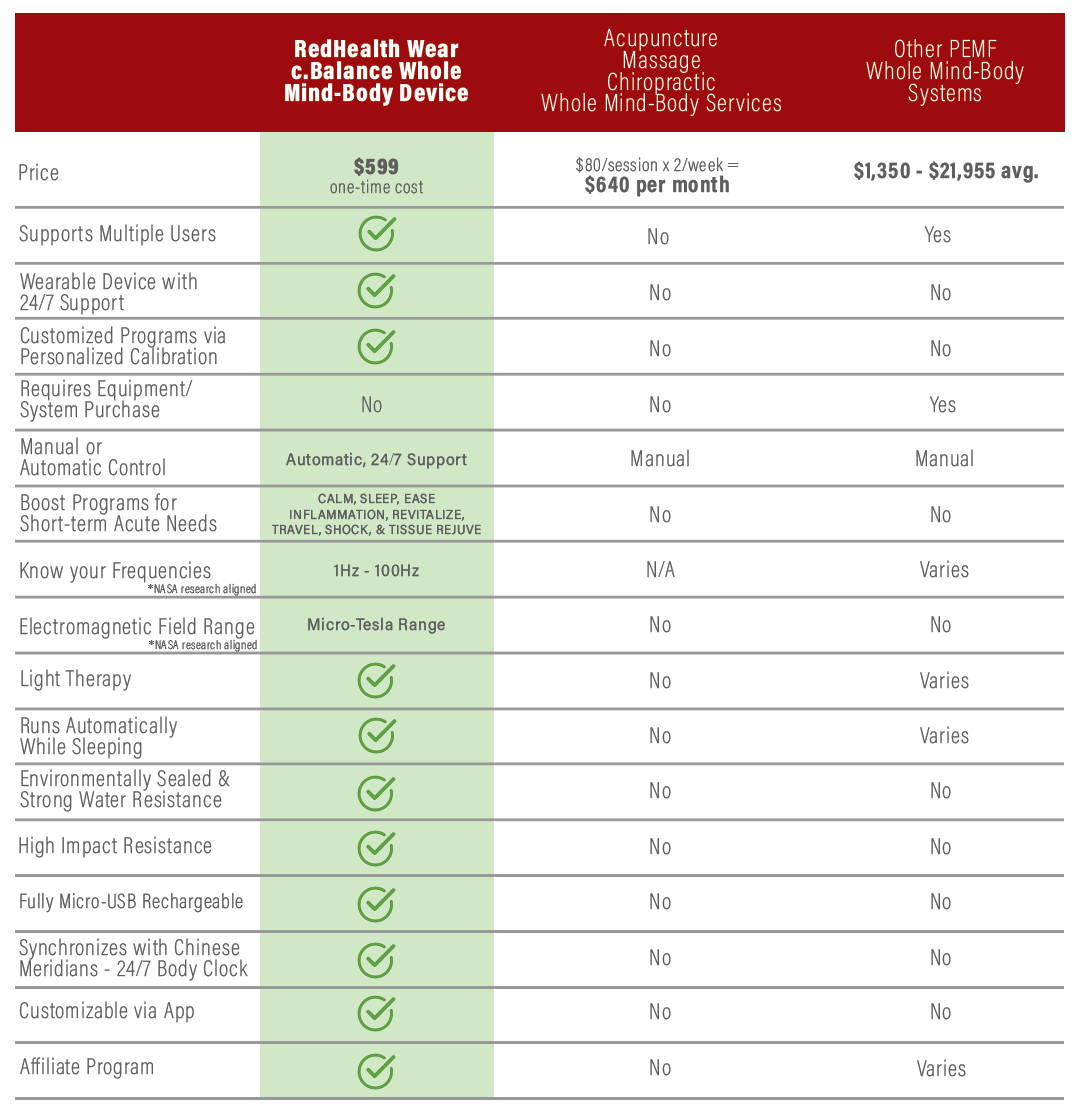 Order Your c.Balance Today!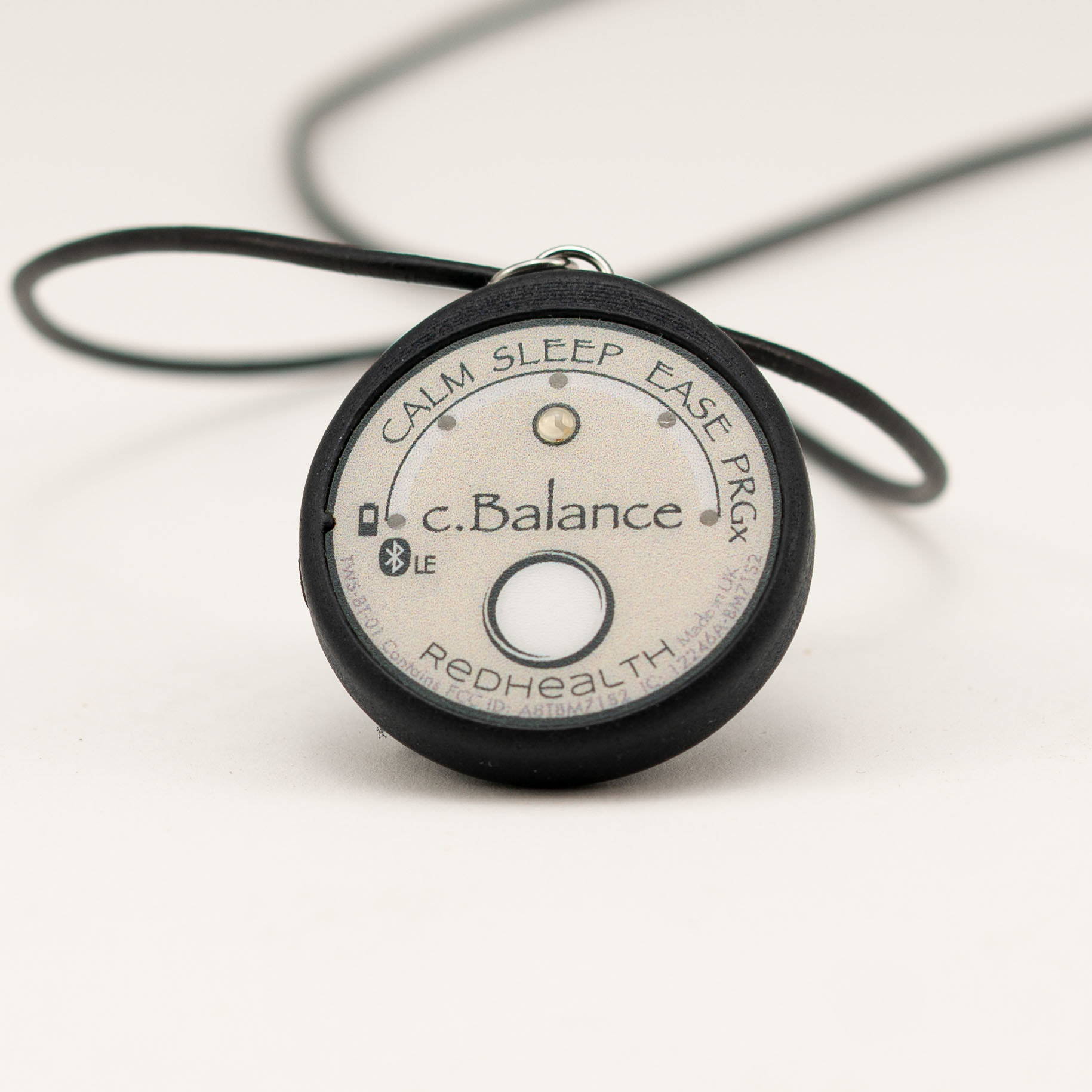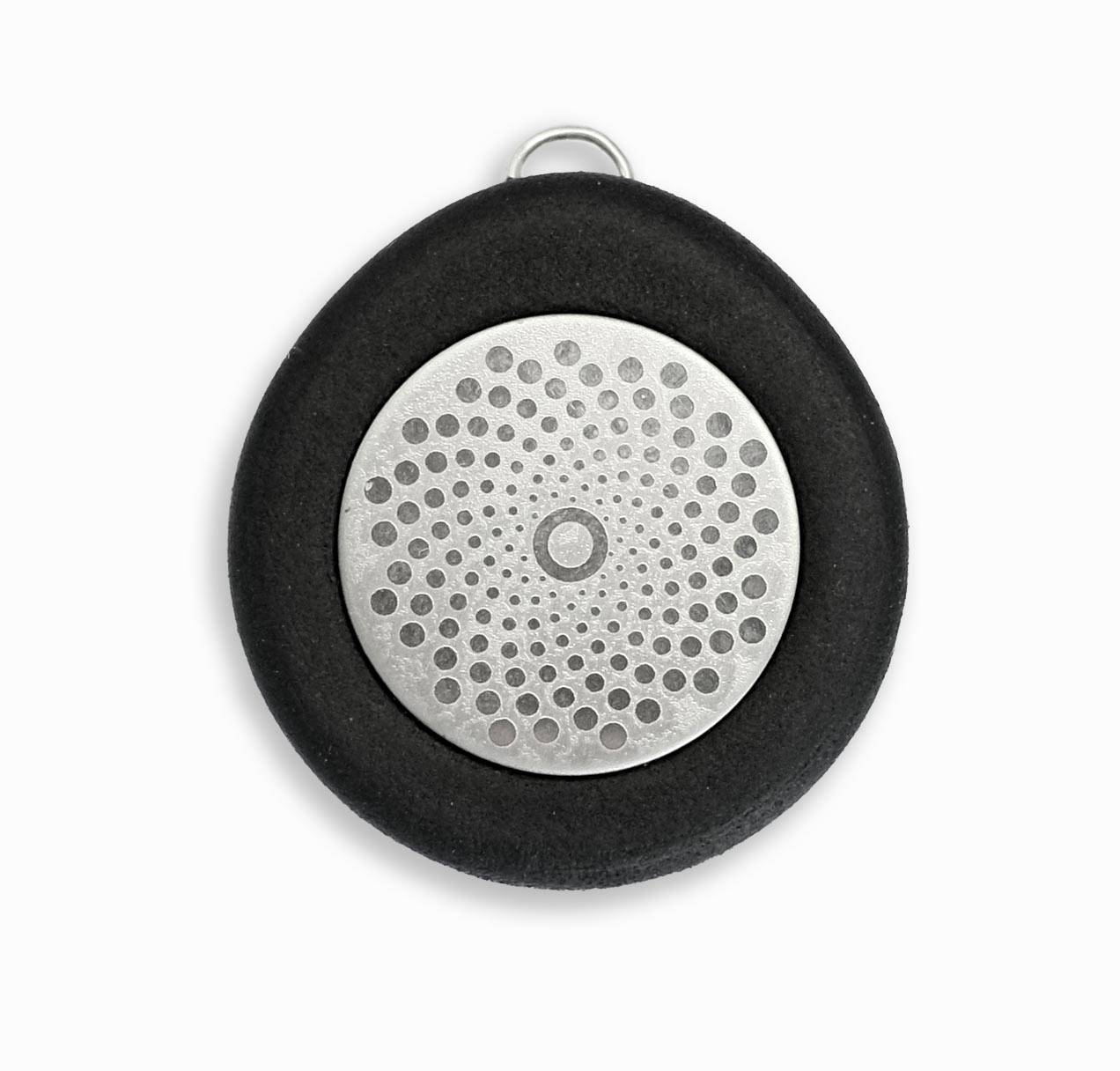 c.Balance Front- Phyllotaxis Spiral
FULL LIFESTYLE SUPPORT
SMARTLife PAK
Save $365 (30%) off the retail price of $1215.00 and enjoy the full lifestyle benefits of all three RedHealth devices.

Our SMARTLife Pak includes the c.Balance, EASE and SPORT devices for layering of 24/7, whole-mind body support (c.Balance) alongside advanced, targeted support for pain, inflammation and tissue repair (EASE) and mental and physical performance and recovery (SPORT) in supporting all aspects of a healthy lifestyle!
NO RISK - All RedHealth Devices comes with a full 30-day no-rish guarantee and a 1-year manufacturer's warranty.